Currently in our showroom

---
Halbach presents: Autumn-Christmas 2020
The showroom is now open to customers again! Let our new Autumn & Christmas 2020 Collection inspire you: Dark Elegance, Gentle Naturalness and Lovely Traditionals.
In our Showroom, we will show you a harmonised product selection with refined decoration concepts and effective presentations for the coming Christmas Season. Get an exclusive impression of the versatility of our Autumn & Christmas Collection 2020, in a personal and relaxed atmosphere. Make an appointment now to get acquainted with the newest Halbach collections. We look forward to seeing you!
More than a trend

---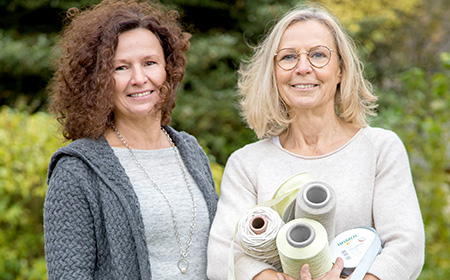 Sustainably good - Quality from Halbach
The sustainability trend is omnipresent. For us, it is more than a mere trend and has long been an important factor in many business areas. We present the most important ones in our current flyer.
Learn more about the optimization of packaging, processing of certified yarns and the use of solar cells for green electricity!