Exclusive insight into the collection Spring/Summer '21
The showroom is now open to customers again! Let our new Spring/Summer 2021 collection inspire you: Sun-kissed Dreams, Safari Vibes and Colour Play!
We will show you a harmonised product selection with refined decoration concepts and effective presentations for the coming Spring Season.
-> Here we give you an exclusive insight into our trend worlds!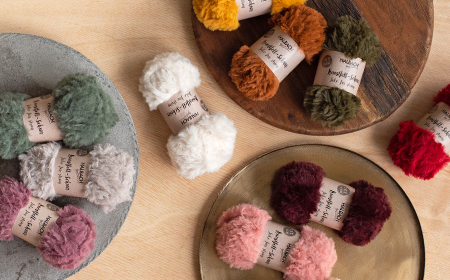 For diverse ideas: HALBACH faux fur string
Our faux fur string is suitable for sewing on, stitching on, crocheting, knitting, knotting, winding, loose draping,... So you can realize versatile ideas like innovative decorations or handicraft projects with it.
Creative ideas with the fake fur string will be shown on the Halbachblog and in our flyer, which will be included in popular german magazines during the handicraft period.