New Trends: First Look Autumn/Christmas 2021
What is a trend, which tendencies can be identified? In 2021 we will let the three main colors speak for themselves: SAGE GREEN, ROSEWOOD and COGNAC. You can see at first glance that the three harmonize well with each other. At the same time, they are extremly flexible in dealing with other colors, so that we conbine our favorites three times differently. Sometimes bright, sometimes gentle, sometimes more intense and courageous, sometimes harmonious and elegant.
Download here.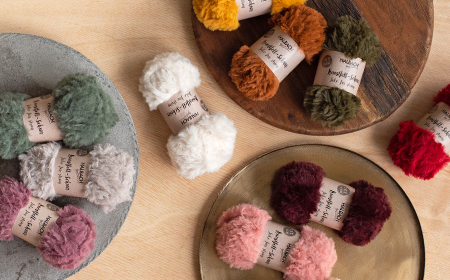 For diverse ideas: HALBACH faux fur string
Our faux fur string is suitable for sewing on, stitching on, crocheting, knitting, knotting, winding, loose draping,... So you can realize versatile ideas like innovative decorations or handicraft projects with it.
Creative ideas with the fake fur string will be shown on the Halbachblog and in our flyer, which will be included in popular german magazines during the handicraft period.