Di attualità nel nostro showroom

---
Halbach presenta: Autunno-Natale 2020
La nostra casa di esposizione riapre ai clienti! Lasciatevi ispirare dai nostri soggetti di tendenza: Dark Elegance, Gentle Naturalness e Lovely Traditionals.
Nella nostra sala espositiva vi mostreremo una serie coordinata di prodotti caratterizzata da raffinate idee di decorazioni e allestimenti ad effetto per la prossima Natale. Toccate con mano e godetevi l'atmosfera personale e rilassata della nostra versatile collezione Autumn & Christmas 2020.
Prendete subito un appuntamento - vi aspettiamo!
More than a trend

---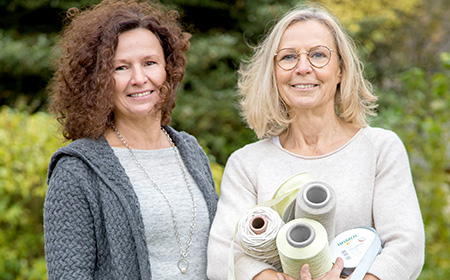 Sustainably good - Quality from Halbach
The sustainability trend is omnipresent. For us, it is more than a mere trend and has long been an important factor in many business areas. We present the most important ones in our current flyer.
Learn more about the optimization of packaging, processing of certified yarns and the use of solar cells for green electricity!