History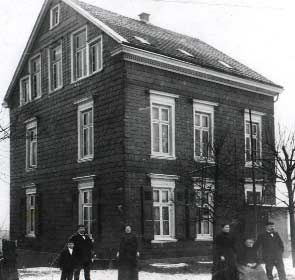 A tale of progress
In 1933 Richard Friedrich Hermann Halbach founded our family company in Remscheid. From those bold origins with a weaving loom in the family home, the firm has evolved into a modern corporate group run by the third generation of the family. From this tradition Halbach has retained its proven successes and ventured in new directions.
Today, we are a leading European producer of ribbons, cord and wreath ribbons. Alongside a wide range of production areas at the Remscheid site, since 2003 we have also had decoration articles manufactured in Asia, according to our designs and quality standards. Quality is of key importance for all Halbach products. Both today and in the future!
---
Values

---
Profile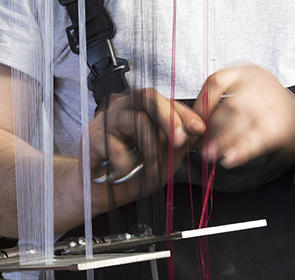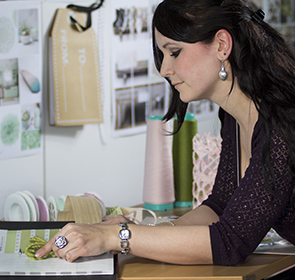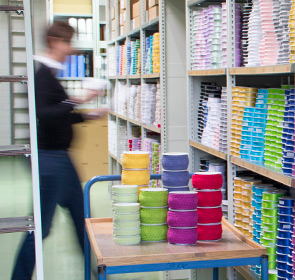 Quality of life
We are a family-run business and take a personal approach to our actions. Here we look out for one another, advise one another and reach mutual agreements – the workplace should be characterised by a high quality of life. High motivation and dependability characterise the actions of the entire team. Halbach is a popular employer in the region.
Design quality
Good design is more than just an attractive appearance: it produces innovative products for the respective zeitgeist and stamps its mark on the industry. Our in-house design team develops comprehensive collections twice a year, with these oriented towards the prevailing trends and capable of being manufactured economically. Communications channels tailored to these provide effective support to retailers.
Product quality
The German-made standard tried and tested at the Remscheid site makes our products a worldwide success. Our selected partners in Europe and Asia produce innovative decoration articles - often by hand - on our behalf and in accordance with these specifications. This synergy is what makes us so special.
Manufacturing quality
High-quality materials, modern machines and environmentally-friendly manufacturing processes characterise our production. We plan, realise and monitor the production process and distribution for the benefit of environmental protection and the health and safety of our employees.
Communications quality
Halbach cultivates close contact – both near and far. As a consequence, at the Remscheid site the textile designers work hand-in-hand with the weaving specialists. Distances are short and effective. Regular visits by management and designers to our longstanding partners in Asia ensure the smooth running of operations. All customers enjoy personal and attentive support from our sales and field staff.
Service quality
We ensure the constant availability of our products through optimised production processes, generous stock keeping and IT-supported stock planning. Halbach is a reliable partner.
---
The people at Halbach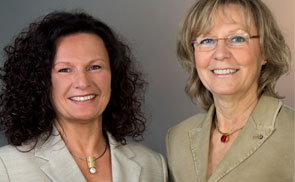 »Trend-based design and particular quality is the soul of every Halbach product.«
Roswitha and Brigitte Halbach
Managing Directors of Halbach Seidenbänder
Roswitha and Brigitte Halbach jointly assumed the management of the Halbach Seidenbänder corporate group from their father. With their passion for ribbons, accessories and items that make life more attractive they successfully run the family company in the third generation.